College of the Desert Alumni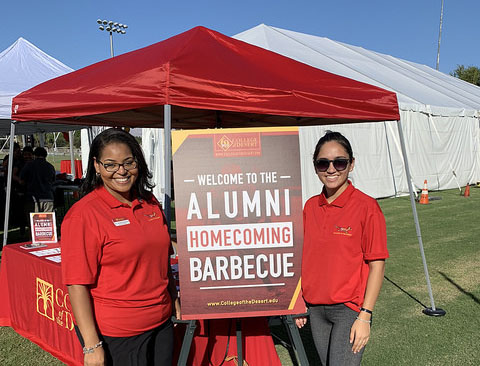 Over the last 60 years, College of the Desert has grown into a vibrant learning-centered institution committed to providing educational opportunities to improve the economic development and quality of life of individuals living in the Coachella Valley and its surrounding communities. Integral to COD's continuous success will be realizing the potential held by its more than 120,000 alumni to open doors, generate ideas, support students and elevate College of the Desert with their time and talent.
Our Mission
The mission of the College of the Desert Alumni Engagement is to support the college and its mission by providing valued-added programs and services to foster and strengthen the relationships between the college and its alumni. To this end, COD alumni aims to develop opportunities for lifelong personal, educational and professional growth for alumni and students of COD.
Our Goals
College of the Desert Alumni Engagement will focus on developing engagement opportunities among our students, alumni and the community by providing value-added programs aimed to promote a culture of engagement, enhance career connections, and build a bridge to the community.
Get involved with College of the Desert Alumni, to:
Reconnect with COD faculty, staff and former classmates

Network and advance your career through inside connections

Promote a sense of community through volunteering and giving back

Support current students along their academic journey

Get involved in college and alumni events
We hope to bring you a dynamic offering of career networking opportunities and are committed to keeping you connected, supported and engaged as we strengthen our College of the Desert alumni community — The Roadrunner Nation!
Contact Us: